Secure Seven Acre Adventure Field
Qualified  and Experienced Team
Enrichment and Fun Zones
Puppy and Chill Area
Indoor Barn Space
Half and Full Day Options
Inclusive Pickup and Drop Off
Adventure Walks
Manchester and Cheshire's Premier Outdoor Dog Daycare Centre!
If you're looking for a trusted pet, dog or doggie daycare in South West Manchester and North Cheshire then The Dog Bus is a highly reputable, professional and licensed service provider for humans and their dogs. Established in 2014, we specialise in providing unique outdoor dog daycare services. Our professional, qualified and dedicated team ensures the well-being and happiness of your furry companions while you're out for the day. 
Affordable Pet Daycare Options.
Leaving your dog in the morning can often be accompanied by a wave of guilt. Their excited face turns crestfallen as they watch you out of the window. But what if I told you there's a solution? With our team of dedicated and caring professionals, your dog can have the best day ever while you're away! 
Now, imagine knowing that within an hour of your departure, one of our kind and gentle team members picks up your dog. They then join the happy gang on the bus route to our 7 acre Adventure Field offering the best dog daycare service. Instead of waiting at home, your dog gets the opportunity to socialize, exercise, and explore new places with their furry friends. 
When it comes to entrusting someone with your furry family member, you want nothing but the best. At The Dog Bus, we don't just offer dog daycare; we provide an unparalleled experience that stands out from the crowd. Dive into what makes us unique and discover why countless dog owners choose us over competitors.
The Dog Bus is so much more than just a pet daycare service; it's a team of passionate dog lovers who want to do something different. Our aim is to provide mental enrichment, ensure great exercise, and offer a fun-filled experience for your beloved pet.
Great Service and Convenience 
Wrapped in one great bundle
Secure Seven Acre Adventure Field: A vast space for dogs to play and explore, making it a luxury dog daycare in south Manchester, North Cheshire and Warrington
Qualified and Experienced Team: Ensuring the well-being and happiness of the dogs, providing professional dog daycare services.
Enrichment and Fun Zones: Areas designed for dogs to have fun and be mentally stimulated.
Puppy and Chill Area: Specific zones for puppy daycare and for dogs to relax.
Indoor Barn Space and Poly Tunnel: Offering a warm and dry sheltered area for the dogs.
Half and Full-Day Options: Flexibility in choosing the duration of our dog daycare services.
Shower Room: Being outdoors comes with potential mud magnets, so we even have a warm shower facility to help wash paws and underbellies!
Inclusive Pickup and Drop-Off: Say goodbye to the hassle of transporting your dog to us and picking them up after a long day at work. We take care of it all, ensuring a stress-free experience for you and your pet.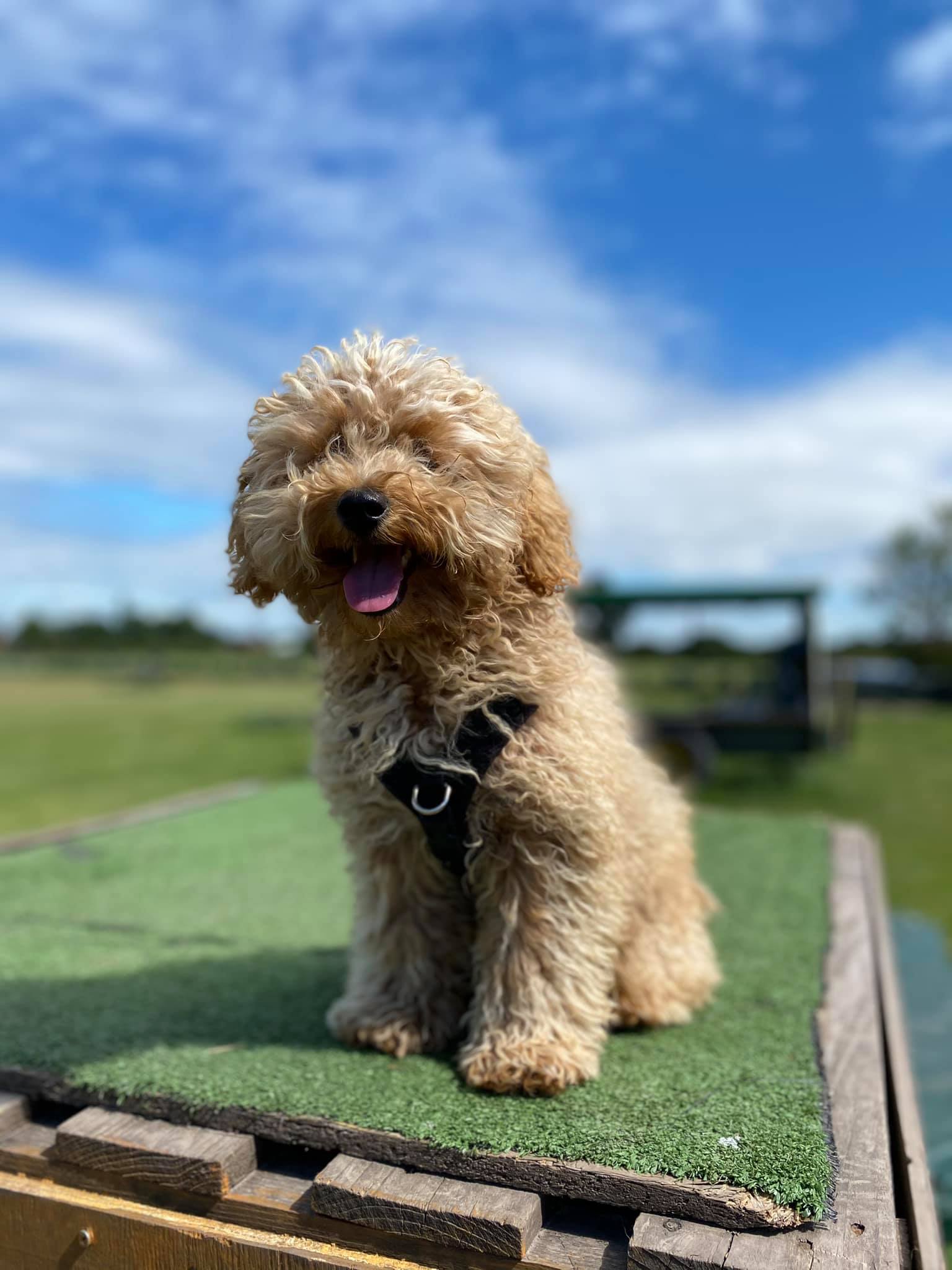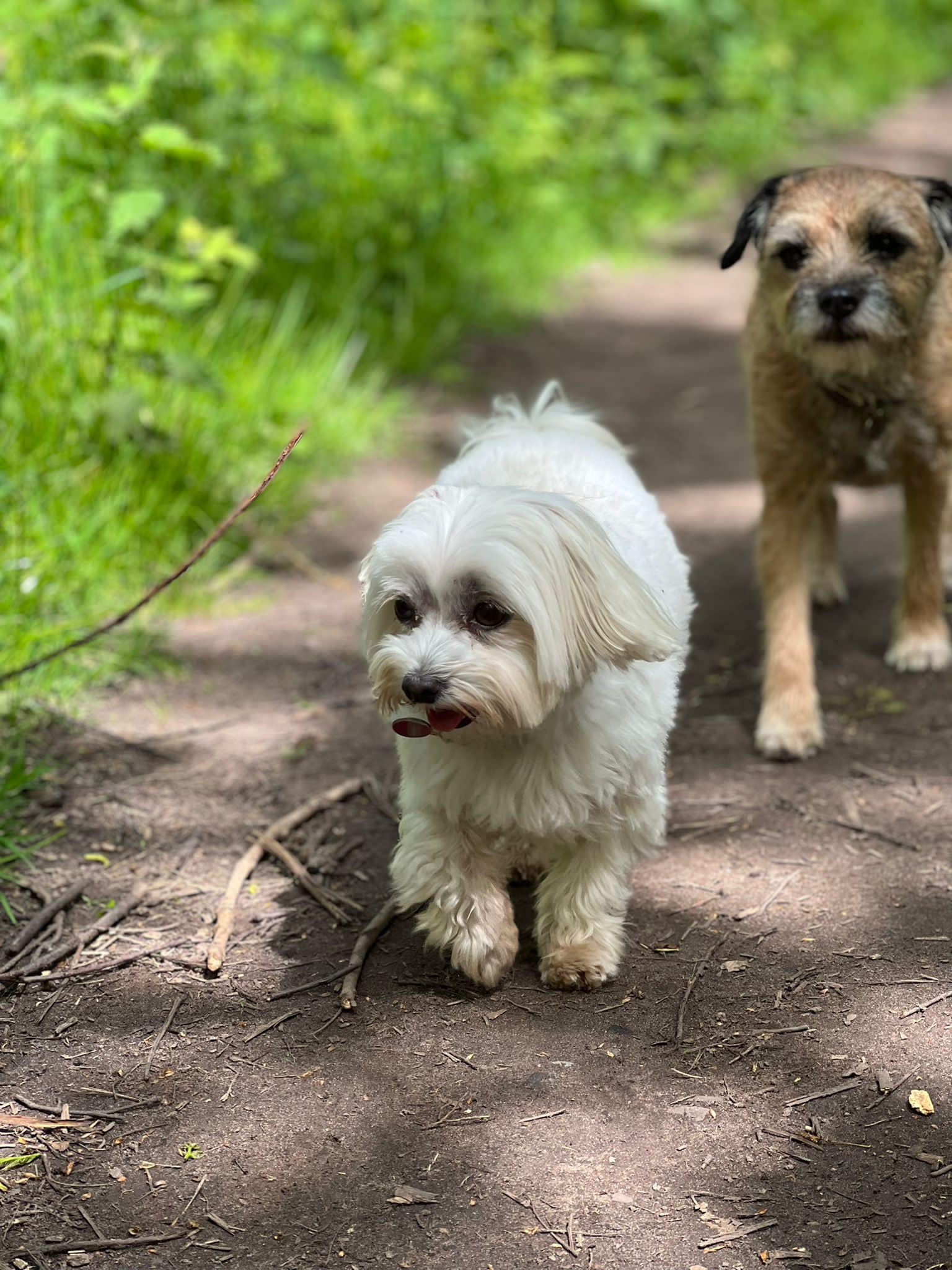 No warehouses for us! Just Fresh Air and the Freedom to Explore!
We believe in letting dogs be real dogs – giving them a genuine outdoor experience, and a chance to let those canine instincts really come out. 
We are proud to have created an environment that is rich with opportunity… one that lets each dog do its 'thing' – whether that be:
Undertaking exciting Adventure Walks along trails, waterfalls, peaks, beaches, meadows and pastures
Socialising with other dog friends, who are carefully selected by our team to ensure a positive and fulfilling experience
Bouncing around in our Barkour Field, complete with apparatus made from tyres, trailers, planks, ramps and trampolines.
Following their nose in our Scent Enrichment Zone, where we play scent work games with cones, snuffle matts and tunnels. Anxious dogs especially thrive in this environment, as it lets them tap into their natural instinct and can really build confidence outside the home.
Bombing around our Zoomie Field like a rocket, larking in the lake and rolling in the mud
Chilling in our Time Out Corner, watching the world go by
Taking the Bus to a local walk, where they can play in the brook and dodge through the woodland.
Group Walks Undertaken And Growing Daily
Trained and Experienced Staff
Qualifications / Awards Achieved
Acres of Secure Playground
WHY CHOOSE US?
Trained, Experienced, Professional, Insured, Caring
Run by a team of highly professional and experienced dog walkers, trainers and specialist supervisors.
IMDT instructor and IMDT trained staff and a trained Groomer. Two "OCN" certified dog daycare managers.
Pickup and drop off included
Affordable range of services
No warehouses for us! Just Fresh Air and the Freedom to Explore
Easy to use online booking system
Private secure field – 7 acres
Free consultation and registration
Total flexibility. No set days are required and up to the evening before bookings.
Dependable service & large team so no need to worry about our holiday plans, you are always covered.