On the other end of the lead!
How it all started.
Professionally walking dogs since 2014
The Dog Bus was founded on the back of Dog Pawfect. We ran Dog Pawfect doing the same as most other dog walkers do, one hour dog walks.
However, we strived to do something different and researched what other pet sitting, dog walking and doggy daycare facilities were around and what they were offering.
We also put ourselves in the client's seat and looked at what we would want for our own dogs. One hour walks are good and get the dogs out of the house, dog daycare keeps them out longer but most are warehouse based, so we came up with the idea of mixing the two and hence the Dog Bus was formed. From 2014 onwards we have grown from strength to strength and now have a team of experienced staff working with us.
We work to IMDT (institute of modern dog trainers) standards and have developed our training and walking procedures around their ethos.  John is an accredited dog trainer with the IMDT. Back this up with our team's background in management, Q.A, systems, auditing, customer focus, animal welfare and a massive desire and willingness to continue to learn, train and develop then you can rest assured your dog is in safe hands.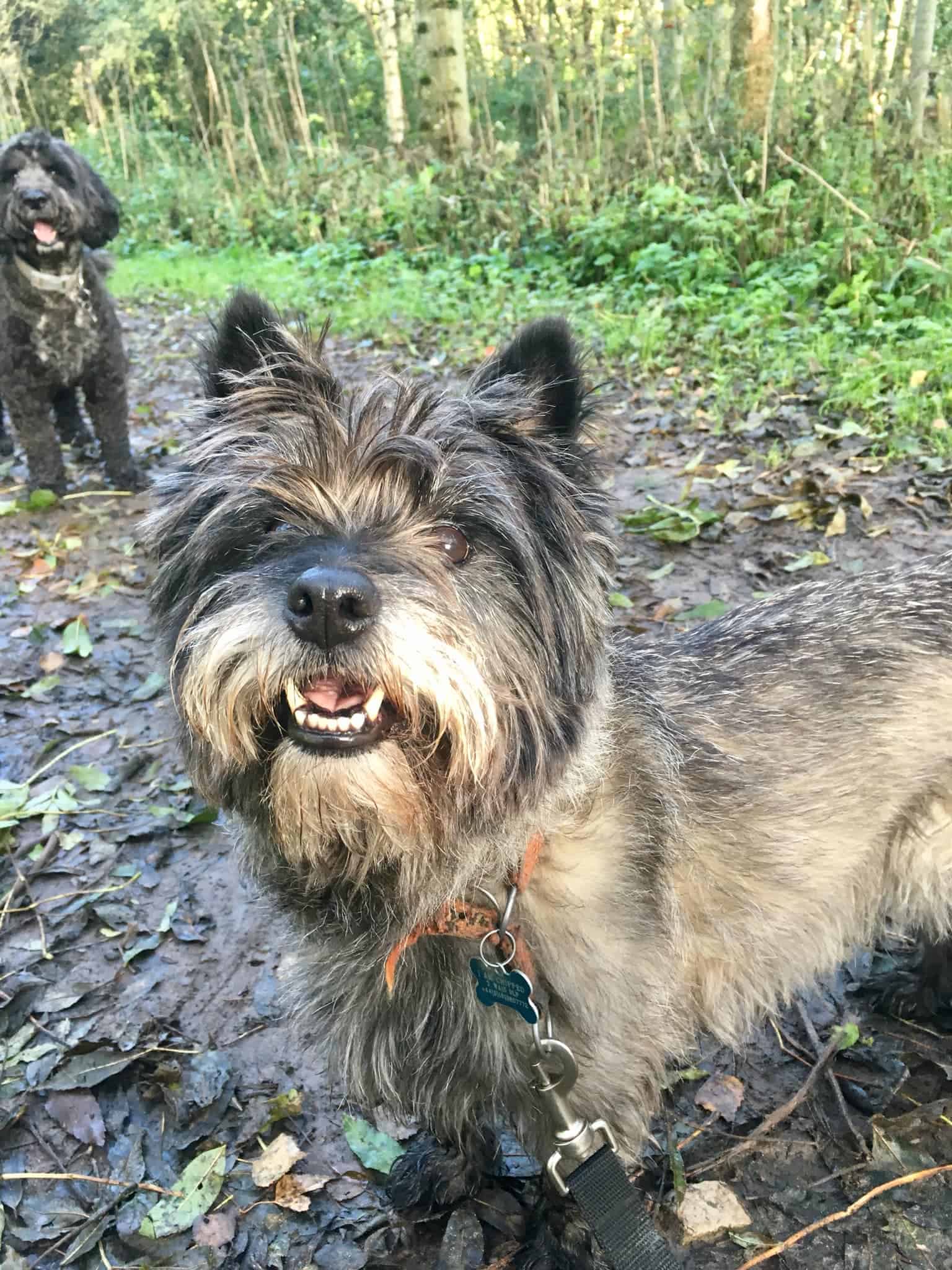 We are totally committed to our job and to the dogs. We always ensure the atmosphere is fun, safe, social and suitable for all our dogs; big, small, young or old. We never cheat on time and try and sneak your dog home early nor will we transport them unsafely! Where you need help with training, it is done via positive reinforcement and rewards.
With years of experience behind us as dog owners, dog walking and caring for pets, we run The Dog Bus more as a passion than a business. We don't just look after dogs, we get to know each dog individually and create a care plan for them helping to build a relationship with that dog. Relationships build trust and confidence in the dog.
We carefully select who we take on board The Dog Bus to ensure your beloved is not being walked with dogs who have aggression problems. 
We take the time to get to know every single dog and share our attention equally among them all. Yes the Dog Bus is a dog walking and adventure field business, but rest assured it is business with a passion. If you haven't read our testimonials yet you can find them by clicking the button below
John Pearson MSc
Owner & Chief Dogsbody
Animal lover, Dog owner, dog lover, dog walker, dog daycare owner and qualified IMDT dog trainer.
John started dog walking in 2014 after being a company director in the FMCG industry for many years beforehand.
He swapped the desk for a park and has never looked back. A pet owner for most of his life, having had a variety of dogs and cats he brings a natural calm around the dogs. 
He fully understands customer service and the need to offer excellent service levels and reliability alongside stringent safety levels throughout all aspects of the business.
He strongly believes, along with the rest of the team, that any dog that spends the day at the Dog Bus enjoys it and goes home happy. 
Julie Newland
Owner & Chief Organiser
Also an animal lover, dog walker and dog daycare owner
Julie's background is in nursing. working throughout the NHS and then into local GP practices. Julie has also had a number of pets throughout her life and brings to the business a solid medical background with a high level of customer care focus.
She left her last practice, swapping her desk for the outdoors to enjoy working with dogs and has also never looked back.  
Julie writes a care plan for each dog so the team fully understands the needs of each individual dog and the best way to enrich their day. 
Amelia
Dog Walker and Daycare Assistant
Amelia comes from a background of daycare, dog walking and working with animals, She joined The Dog Bus gang in 2021 with a lot of experience behind her. Dog owner, dog lover and a natural around the gang.
Becs
Dog Walker and Daycare Assistant
Becs works with us on our dog walking side helping get the gang out and about. She owns her own dog walking business but loves the concept of The Dog Bus so much she wanted to get involved what we do. She brings a ton of experience to the business and is massively proactive in generating new ideas and getting things done.
Susan
Dog Walker and Daycare Assistant
Dog daycare, dog walker, previous dog owner and lover and dogs
Susan joined us in 2020, after previously having worked in a dog daycare centre. 
Another natural with the dogs. Her focus is on keeping them safe and the welfare of each one. A key member of our team.
Andy
Dog Walker and Daycare Assistant
Triple dog owner and pet lover. Andy has been with us since 2017, helping walk the dogs and helping out in the field.
With a background of helping in rescue centres and volunteering on an animal ambulance, he is well versed in working with dogs.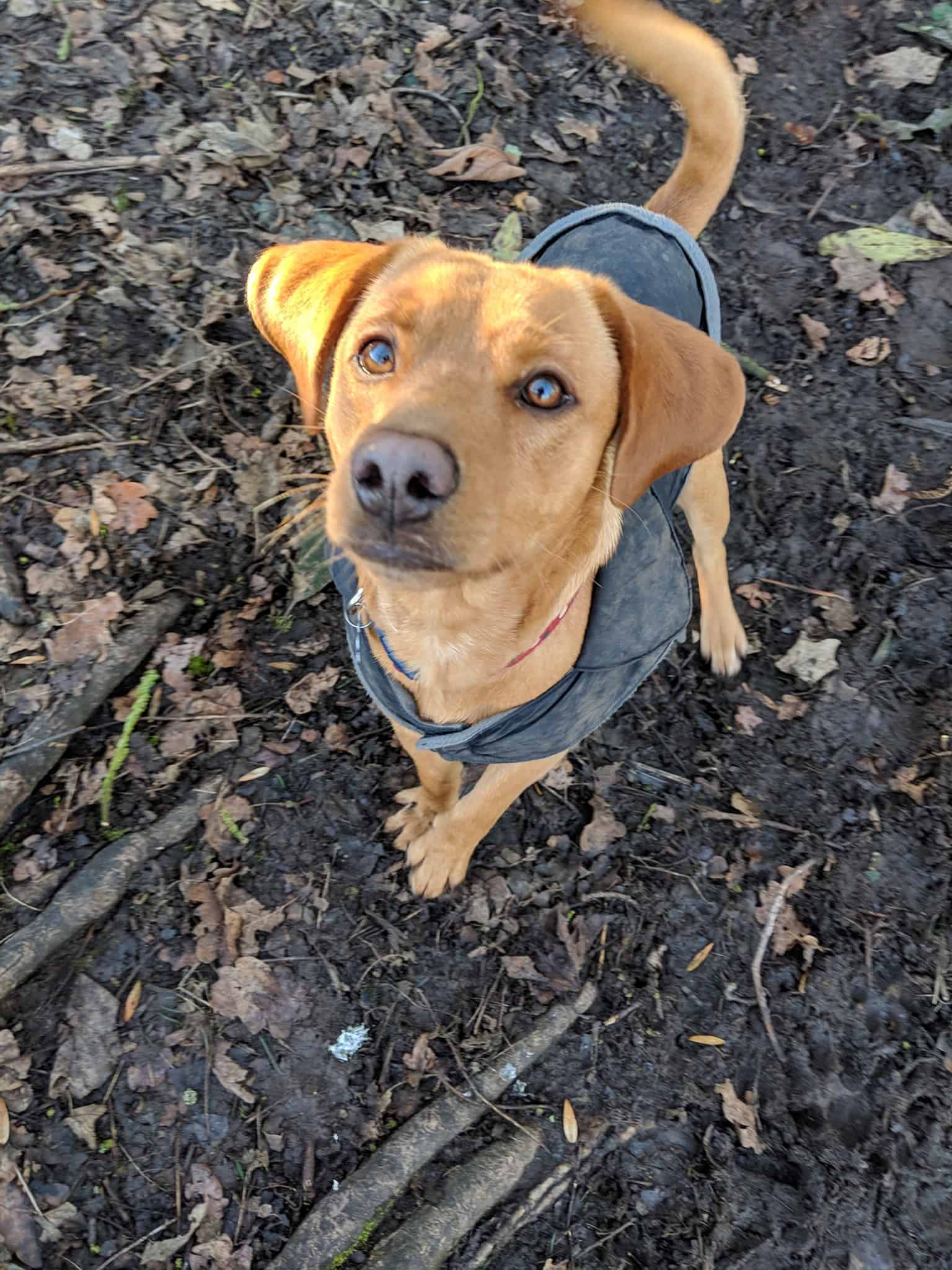 Diesel Dog
Hooman Advisor on all things doggo
Diesel dog was a rescue from Cyprus and is a great asset to the team.
He welcomes all new doggos to the field and makes sure they are happy throughout.
He advises the hoomans on treats, play areas, training & general looning and zooming around.
His only fault is his 'See Food, Grab it!" mentality. It's in is nature due to his early life before being rescued and despite several training attempts we have learnt just not to leave tempting food around – control and management.
Insurance
We are fully insured by Pet Business Insurance as dog walkers and as a dog daycare business. This covers Public Liability, loss of keys, care custody and control (liability to animals). Separately all our vehicles are fully insured to transport pets. Check out our blog post on general and transport insurance to see how many dog walkers think they are insured, but are not.
Security
As key holders, we are fully CRB checked. Ask to see our certificate or check us out yourself. See our blog post on key holding
We would love to hear from you. Please get in touch via email or phone
07525 812187