The Dog Bus Offers a Range of Canine
Outdoor Adventure Activities.
Since opening in 2014 we have grown into a highly reputable and professional dog adventure playfield and service provider covering South Manchester and North Cheshire.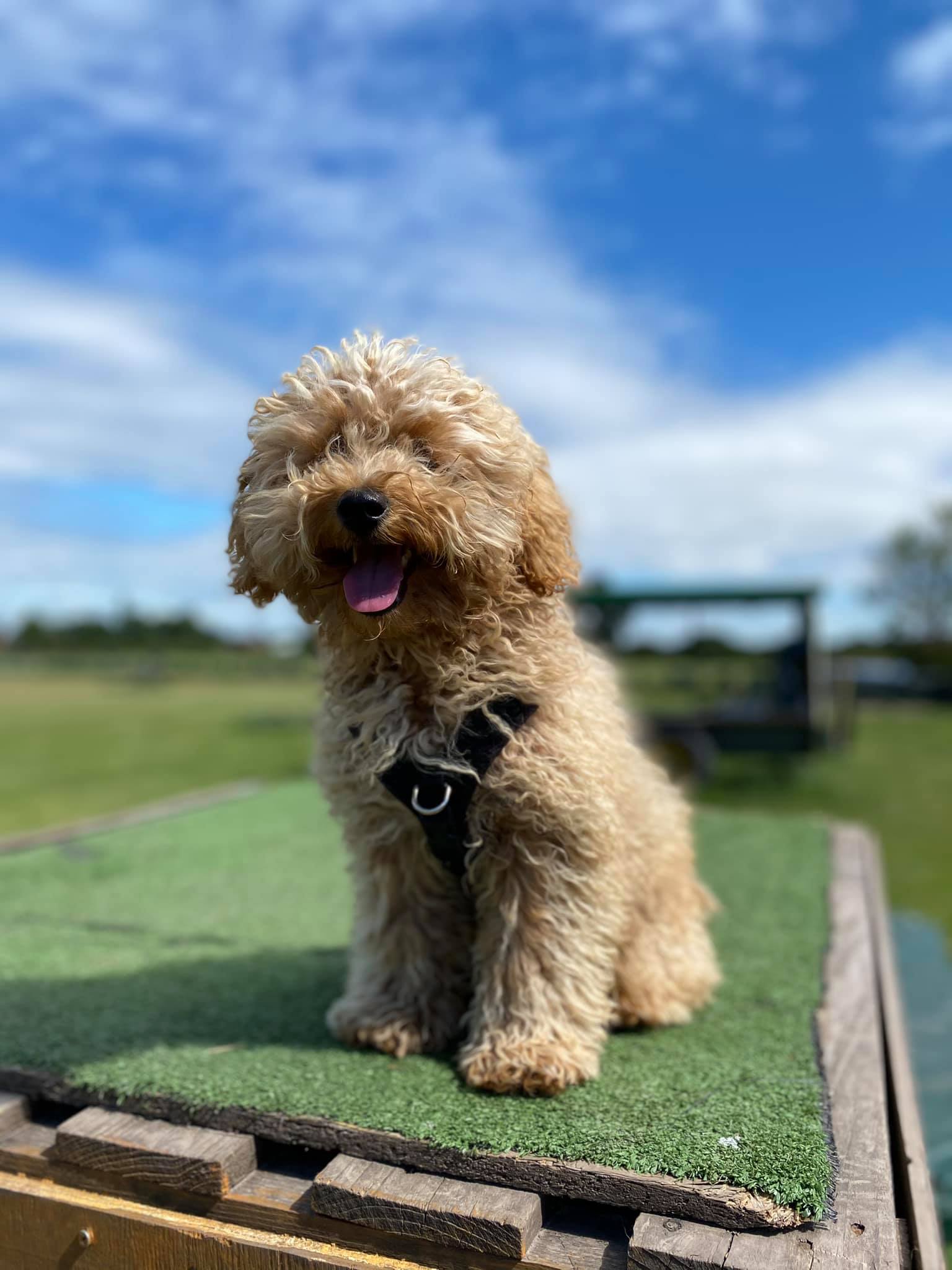 At The Dog Bus, our experienced and knowledgeable team strive to give your dog the best day of his or her life, every day. We are proud to have created an environment that is rich with opportunity… one that lets each dog do its 'thing' – whether that be:
Undertaking exciting Adventure Walks along trails, waterfalls, peaks, beaches, meadows and pastures
Socialising with other dog friends, who are carefully selected by our team to ensure a positive and fulfilling experience
Bouncing around in our Barkour Field, complete with apparatus made from tyres, trailers, planks, ramps and trampolines.
Following their nose in our Scent Enrichment Zone, where we play scent work games with cones, snuffle matts and tunnels. Anxious dogs especially thrive in this environment, as it lets them tap into their natural instinct and can really build confidence outside the home.
Bombing around our Zoomie Field like a rocket, larking in the lake and rolling in the mud
Chilling in our Time Out Corner, watching the world go by
Taking the Bus to a local walk, where they can play in the brook and dodge through the woodland.
Our ethos is that the gang have fun, they stay safe and go home tired and happy.

Home Collection and Drop Off
Included in the price we pick up from your home and drop off later.
Large Private Field
7 Acre secure field with natural pond plus training and scent areas.

Members Only
We assess every dog against our strict entrance criteria and only accept dogs that pass our membership assessment.
Experienced Team
Professional, insured & experienced dog lovers plus a qualified dog trainer.
Report Updates
Regular updates on how your dog is getting on.
Group Walks Undertaken And Growing Daily
Trained and Experienced Staff
Qualifications / Awards Achieved
Acres of Secure Playground
Dogs love to get out and about where they can explore, be stimulated, burn off energy, enjoy new smells and sights and play with their doggy friends.
At The Dog Bus, we believe in letting dogs be real dogs – with a genuine outdoor experience and a chance to let those canine instincts really come out. Choose between our secure 7-acre field with purpose-built Enrichment Zones, our Adventure Walks or Dog Walking options.
with the passionate focus of what dogs love most at the forefront of their design.
Run by a team of highly professional and experienced dog walkers, dog trainers and dog daycare specialists.
The Dog Bus is run by a team of dog lovers who wanted to do something different! We had one simple aim and that was to enable dogs to be mentally enriched, get some great exercise, explore places they normally never go and have fun at the same time.
Qualified, Experienced Trained Professionals
Dog Walking, Adventure Field and Walks and Training Combined
Our Prices Include Pickup and Drop Off
The great advantage of our free pick up and drop off service is that it saves you time and hassle. You don't have to come to drop the dogs off in the morning nor pick them up at the end of a hard day at work.
We do it all for you!
Our aim is for the gang to have fun, go home happy, safe and tired.
Dogs are incredibly social animals. Interactions and play are really important for a happy and fulfilled life, from puppy to senior. Come the end of the day, you will find your dog satisfied and sleeping, probably dreaming fondly of his Dog Bus escapades.
We recommend your dog is a bus-goer anywhere from 1-5  days per week. Of course, this would depend on their needs and activity levels. When the frequency of attendance drops below once every 2 weeks, we often see dogs being overwhelmed and struggling to cope with what can be an intensely social environment. Even one Half Day visit per week will build strong social connections in your pup's brain, and they will get really familiar and confident with their friends at school.
There's nothing worse than that wave of guilt you get leaving your dog in the morning. Their excited face turns crestfallen as they watch you out of the window. Now, imagine knowing that within an hour of you leaving, your dog is picked up by one of our kind and gentle team members, and they join the happy gang on the bus route to the Adventure Field. Instead of sitting at home waiting for you, your dog has the best day ever with all of his doggy friends.
WHY CHOOSE US?
Trained, Experienced, Professional, Insured.
Licensed Professionals, IMDT instructor
No industrial warehouses for us! Just fresh air, room to run around have fun and explore
Discounted access to our partner businesses
Pickup and drop off included
Off-site group walk included
Affordable & No cancellation fees
Free consultation and registration
Easy to use online booking system
Private secure field – 7 acres
Totally flexible bookings. No set days required, and up to evening before bookings.
We have a large team so no need to worry about our holiday plans, you are always covered.